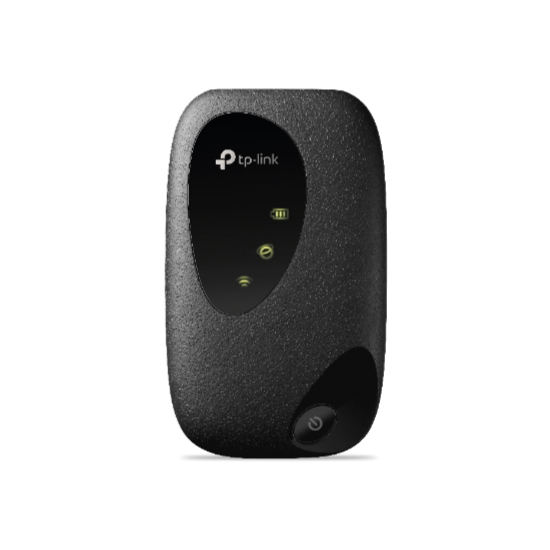 TPLink M7200 4G MiFi Portable Router
Model: M7200
TShs. 165,000
Description
Wi-Fi goes where you go: Supporting both 4G LTE FDD and TDD, providing Wi-Fi connections in Europe, Asia, Middle East, Africa, ideal for travel, business trip, outdoor activities and more.
10 clients Simultaneously: Easily share a 4G connection with up to 10 Wireless devices like tablets, laptops and mobile phones at the same time.
Long-lasting battery: With its 2000mAh battery, the M7200 can provide up to 8 hours of wireless connectivity .
Setup in seconds: With 5 year experience in MiFi area, M7200 can recognize the most networks automatically, all you need is to insert a SIM card and press the power button.
Easy Management with tpMiFi: With the tpMiFi App, you can easily access and manage the M7200 from your connected iOS/Android devices. The app allows you to establish data limits, control which devices can access your Wi-Fi and send messages.
Elegant companion in your pocket : The M7200, informally named "Pebble" is modeled after a sea-eroded stone, this sleek and exquisite device has received IF Design Award and International CES Innovations Design and Engineering Awards.


---
Additional information
If you are interested with this product, please call us on +255 713 302 950. We sale all of our products online, You find product, you send us cheque/cash then we deliver or you pick up. All of our products are Genuine and come with warranty of 1 to 5 Years